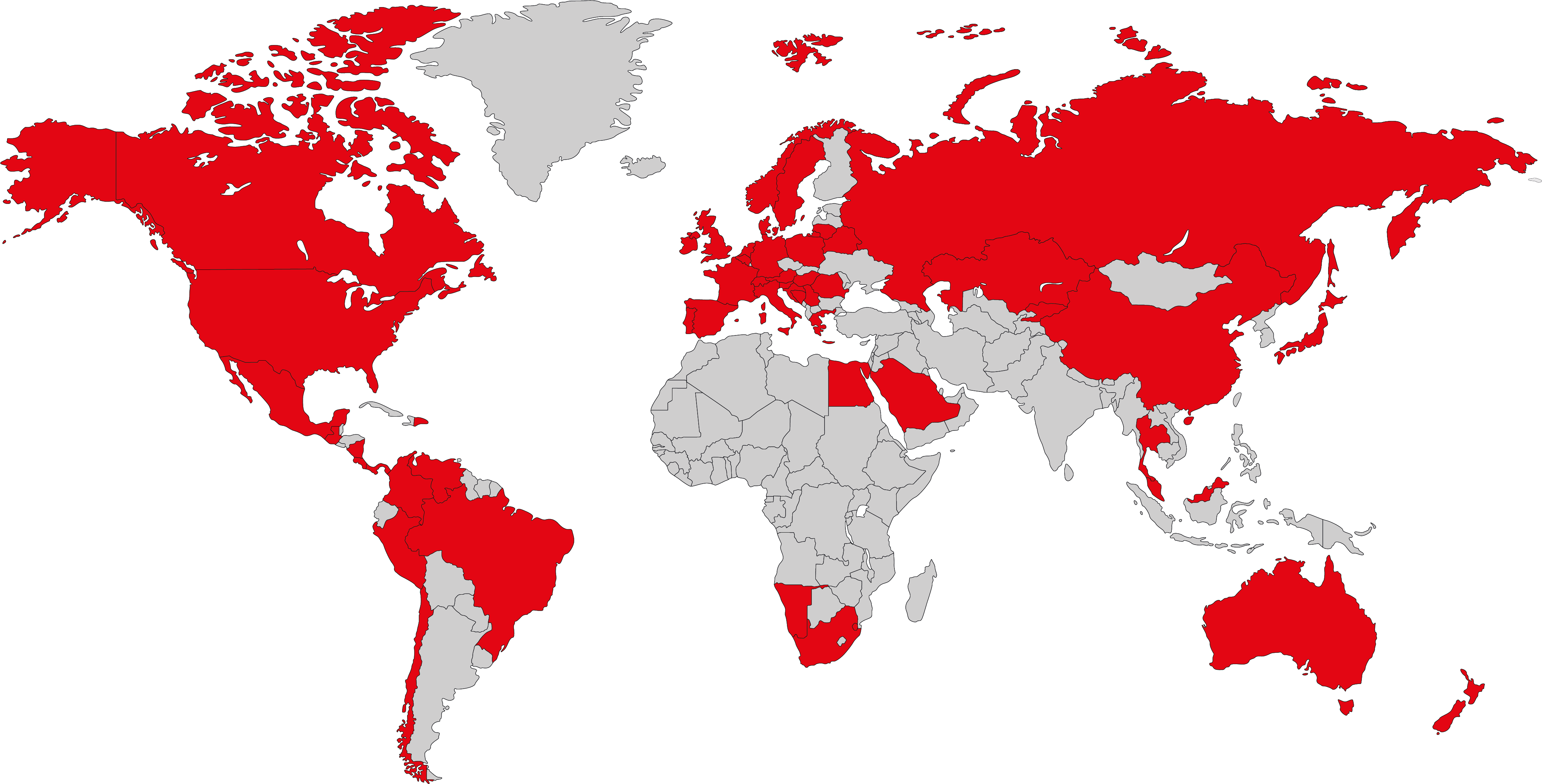 Mail Boxes Etc. is an international brand that has been on the market for almost 40 years, operating on the basis of a franchise model in 45 countries and thus setting the highest standards for running business. The MBE network has over 1,600 around the world, generating a turnover of almost EUR 1 billion per year. This makes it deserves to be called one of the largest and most profitable franchise systems on the market.
Currently we are at the stage of dynamic development and searching for business partners in Poland.
Decades of experience, an established brand, a dynamic industry, a competent network, highly reliable people, a solid commitment to entrepreneurship...all ingredients to enable starting your own business off on the right foot.
The MBE business concept is not trendy, short-term or seasonal. It is a service-focused business which responds to the needs of our target customers - small and medium business and private consumers. MBE's varied activity provide a challenging and rewarding environment for entrepreneurs.
MBE may be new to you, but not for us. We have years of experience training and preparing our new MBE affiliates to become successful entrepreneurs.
National Marketing and Advertising
From day one, all MBE partners become immediately associated with an established brand recognized worldwide with supportive marketing activities at a national level to give your business a start-up boost.
MBE selects leading companies in their respective sectors to realize synergies through national agreements which consolidate purchasing power for the benefit of the entire network. Furthermore, MBE's retail presence positions us uniquely in the market to function for entities within the "last mile" between companies - large and small - and consumers, when customization of service and personal interaction are needed to make a competitive difference.
Support Business Development
Proven tools, techniques, technologies and strategies to support, develop and improve customer relationships enable MBE entrepreneurs to grow healthy businesses over long term.
Through agreements with banks and other entities, MBE supports candidates during the funding request process to open and start your business quickly with the appropriate capital structure.
Center Location Selection
We know our business; you know your territory. Together we find the best possible conditions to select where to start your new business.
Interior Design and Brand Identity
We have assisted hundreds of entrepreneurs in opening their MBE Service Centers; setting it up is one less thing to think about in preparing the start of your business.
MBE collects, analyzes and shares market and network data to advise and support MBE entrepreneurs in the implementation of business strategies.